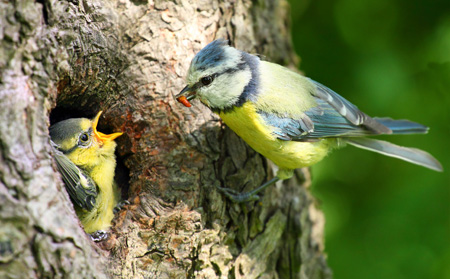 Parent-Child Relationship
Children do not come with manuals, so you may parent by trials and errors. You might be doing alright … until your child becomes a teenager or a young adult. Somehow, a sweet little child turns into a complete stranger. Your child may become moody, impatient, disrespectful or rebellious. You may feel frustrated, worried, and helpless.
Teenagers and young adults are going through a transitional period when they are striving to separate from their parents, seek physical and psychological independence, and find their own places in the world. It is challenging for parents to adjust. If you are an immigrant to the US, raising a child in this country can be especially difficult. Cultural differences on top of generational gap lead to numerous family conflicts. Many parents want to fix their teenagers or young adult children, but that often result in power struggles and emotional outbursts. The truth is you can't really change your older children, unless they want to change. What you can do is to improve your relationship with them. Parents with good relationship with their children are able to successfully move through the conflicts, and help the children grow into confident, responsible and independent adults.
To improve your relationship with your teenager or young adult child, I would strongly recommend parent-child family therapy, using an empirically supported therapy called Emotionally Focused Family Therapy (EFFT). EFFT model prioritizes emotions as the key agents in individual experience and relationship interactions. I will help you and your child identify the negative patterns of emotional responses, access the unmet emotional needs of the child, promote parental responsiveness to child's needs, and build a lasting secure emotional bond. This will provide your child a secure base that is safe to grow in and confident to leave from.