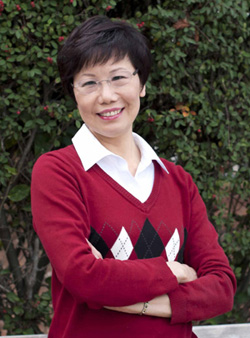 I am a licensed Marriage & Family Therapist committed to serve couples, families and individual adults. I believe that each life problem provides an opportunity for growth, and you have the potential to rise above adversity and live a more fulfilling life.
After working as a Silicon Valley software engineer for 20 years, I decided to dedicate my life to helping others. Deeply compassionate and highly analytical, I will work with you to sort through difficult issues in your life. As an immigrant from Taiwan, I speak fluent Mandarin Chinese and English, and provide culturally sensitive services to clients from diverse backgrounds.
I am a Certified Emotionally Focused Couples Therapist recognized by ICEEFT (The International Centre for Excellence in Emotionally Focused Therapy). Using this cutting edge, empirically validated approach, I have successfully helped many couples rebuild intimate relationships. I provided on-campus counseling at Leland High School and Castillero Middle School. With a deep understanding of youths' emotional needs, I have effectively helped many families resolve their cultural or generational conflicts. I also served as an Adjunct Lecturer in Counseling Psychology graduate program at Santa Clara University.
I am a wife, a mother of two adult children, and served many years in the youth and children ministry.
Seeking help is sign of strength, not weakness. I invite you to contact me for a free confidential phone consultation.
Education:

M.A. in Counseling Psychology, Santa Clara University
M.S.E.E. in Computer Engineering, University of Southern California
B.S. in Pharmacy, National Taiwan University, Taipei, Taiwan

Certification:

Emotionally Focused Couples Therapy (ICEEFT)
Premarital Counseling (Prepare/Enrich)

Membership:

The International Centre for Excellence in Emotionally Focused Therapy (ICEEFT)
Northern California Community for Emotionally Focused Therapy (NCCEFT)
California Association of Marriage and Family Therapists (CAMFT)