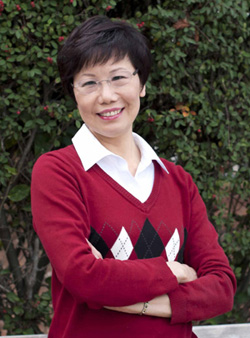 I am a licensed Marriage & Family Therapist committed to serve adolescents, adults, couples and families. I respect your uniqueness and believe in your potential for personal growth.
After working as an engineer for 20 years, I decided to dedicate my life to helping others. Deeply compassionate and highly analytical, I will work with you to sort through difficult issues in your life. As an immigrant from Taiwan, I speak fluent Mandarin Chinese and English, and provide culturally sensitive services to clients from diverse backgrounds.
My experiences include:
Providing on-campus counseling at Leland High School and Castillero Middle School
Teaching parenting classes of various age groups and co-parenting classes for divorced parents
Working with couples to develop more satisfying relationships
Helping families resolve cultural or generational conflicts
Assisting individuals managing life transitions or overcoming emotional issues
Serving as an Adjunct Lecturer in Counseling Psychology graduate program at Santa Clara University
I am a wife, a mother of two adult children, and have served in the youth and children ministry for over 20 years.
Seeking help is sign of strength, not weakness. I invite you to contact me for a free, confidential phone consultation today!

Education:
M.A. in Counseling Psychology, Santa Clara University
M.S.E.E. in Computer Engineering, University of Southern California
B.S. in Pharmacy, National Taiwan University, Taipei, Taiwan

Certification:
Prepare/Enrich Premarital Assessment and Counseling

Membership:
California Association of Marriage and Family Therapists (CAMFT)